Digital Marketing professional. Currently heading Search Engine Optimization for Gartner in Stamford, CT.
Also, a very lucky husband & dad, fortunate brother, all around outdoors weekend warrior, sometimes a good cook and mixologist (thanks to this book) and delusional rock star of Gartner in the Cloud.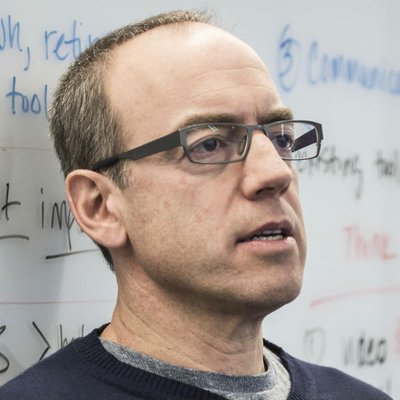 Search Engine Marketing Specialist

Internet | Greater New York City Area, US

SEO, PPC/Media Buying, Social Media Marketing, and Multivariate and A/B Split Testing. Focus on keyword research, content development, link building, video marketing, landing page optimization, and lead generation/list building. Advanced Wordpress publisher.

http://mikecorso.net

Feb 2014 - Present

Search Engine Marketing, Specialist /

Gartner

- Grew organic search traffic to the Gartner IT Glossary 30% YoY.
- Conducted landing page tests leading to $10 million in incremental revenue for gartner.com
- Achieved a 400% ROI from SEM (Adwords) campaigns that I setup and managed.
- Built content development plans based on competitive intelligence and advanced keyword analysis.

Gartner, Inc. (NYSE: IT) is the world's leading information technology research and advisory company. We deliver the technology-related insight necessary for our clients to make the right decisions, every day. From CIOs and senior IT leaders in corporations and government agencies, to business leaders in high-tech and telecom enterprises and professional services firms, to technology investors, we are the valuable partner to clients in over 13,000 distinct organizations.


Jan 1998 - Jan 2014

Lead Generation, Link Building, & Affiliate Marketing /

Cool Site of the Day

Dec 2012 - Dec 2013

Internet Marketing Specialist /

Pentius

Responsible for management of $1 million advertising budget across several networks (including Google Adwords and Bing) for consumer marketing and credit reporting service.

Jan 2010 - Jan 2012

SEO Consultant /

Beeby Clark + Meyler

Responsible for a 400% traffic increase to client's site and 300% increase in total orders utilizing on-page SEO best practices.

Jan 1993 - Jan 1998

Online Marketing Consultant /

C Notes Interactive

First person (1993) to promote music on the Internet on behalf of the major record labels.
Pioneered the use of the Web, bulletin boards, and e-mail to announce album release dates and artist tour dates.

Jan 1992 - May 1993

Marketing Manager /

CD One Stop

Reported to the Director of Marketing of one-stop distributor of prerecorded music.

Jan 1990 - Jan 1992

Responsible for company's special projects including the production of The Sullivan Years, a 25-volume CD compilation featuring live performances from The Ed Sullivan Show.

Jan 1987 - Jan 1990

Agent/Producer /

Mike Corso Productions

Founded entertainment production and talent management company.

Jan 1982 - Jan 1987

Planning Analyst & Manager /

Disney/ABC Video

Financial planning and acquisition analysis for ABC's then fledgling cable TV businesses (ESPN, A&E, Lifetime).

1981 - 1984

The Wharton School, University of Pennsylvania

B.S in Economics
Activities: Contributing writer to the Daily Pennsylvanian

1979 - 1981

Fordham University

Business Administration
Activities: WFUV - on-air DJ

Websites:

Honors:

Featured in Website Magazine's Who's Who

Interests:

Family, friends, music, sports & fitness (baseball, tennis, cycling, hiking, pond hockey, running, skiing), videography, cyberspace.
abcdefghijklmnopqrstuvwxyz
abcdefghijklmnopqrstuvwxyz